My love of sketching and mark making started from a young age - I was prolific as a young art student and graduate. Sketching and observation was, and remains, a passion and a natural process of expression. The catalyst for my growth can be directly pinpointed to my teacher as a teenager. Had I not had the encouragement and drive to succeed at a young age I would not be writing this today. I studied at Art School in the UK and took the path towards graphical/illustrative design and after this continued my studies and took a BA (Hons) at Portsmouth, in Art, Design and Media on the Illustration pathway. My early career was more design and communication based however my fine art aspirations never left me.
The world has shifted since Covid-19 and our industries and institutions have collapsed and died. Art has predictably taken on a new form in its survival. The digital format has risen, the online exhibition has matured, and a new wave of artists have appeared. Art will survive anything and will always be relevant either in retrospect or in the present.
This past 18 months has been huge for me personally with award wins with 'The Holy Art' show 'ATOPOS', digital exhibitions and international sales across the USA, Middle East and across Europe, born through the rise in demand for original work that doesn't fall victim of smartphone photography, which rarely makes its way to printed form on a wall. With galleries closed, the platforms of Facebook and Instagram have offered a lifeline for artists to reach new audiences and it's here I've seen exceptional growth and opportunity. The opportunity to follow and engage with true legends of the art world is only a click away – and yes, on the whole, they respond back!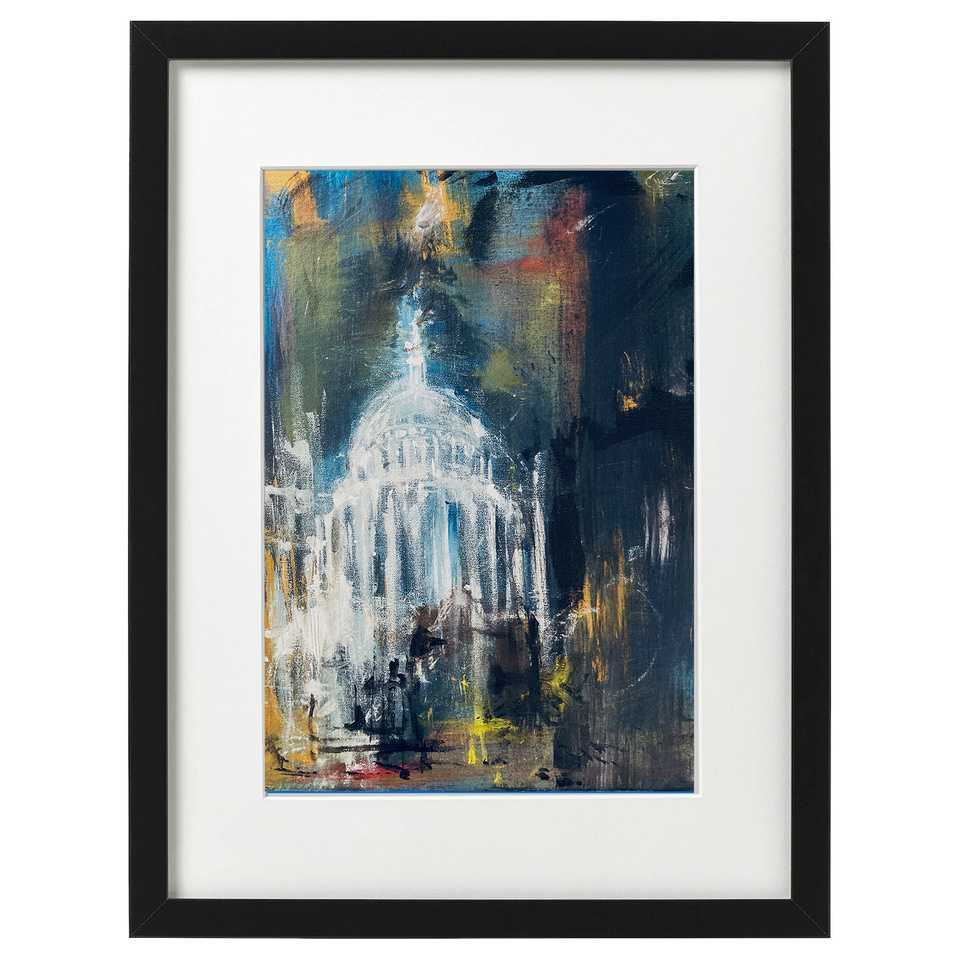 As an urban landscape artist my work is inspired by the cities and towns we live in. An avid urban sketcher, my dedication to sketching on location and remaining true to the cause has been tested through various lockdowns. I have reflected heavily on my sketchbook and adapted many of these pieces into larger more artful creations on canvas that forge visual reference and my imagination. My latest work has begun to explore more abstracted views and techniques that are somewhat out of my comfort zone but as an artist I feel you must constantly be questioning and challenging yourself and treading just ever so slightly out of your depth to make real and pivotal progress.
I'm looking forward to future physical events and planned workshops in the UK and Europe happening without further disruption and excited to see where my own development takes me.